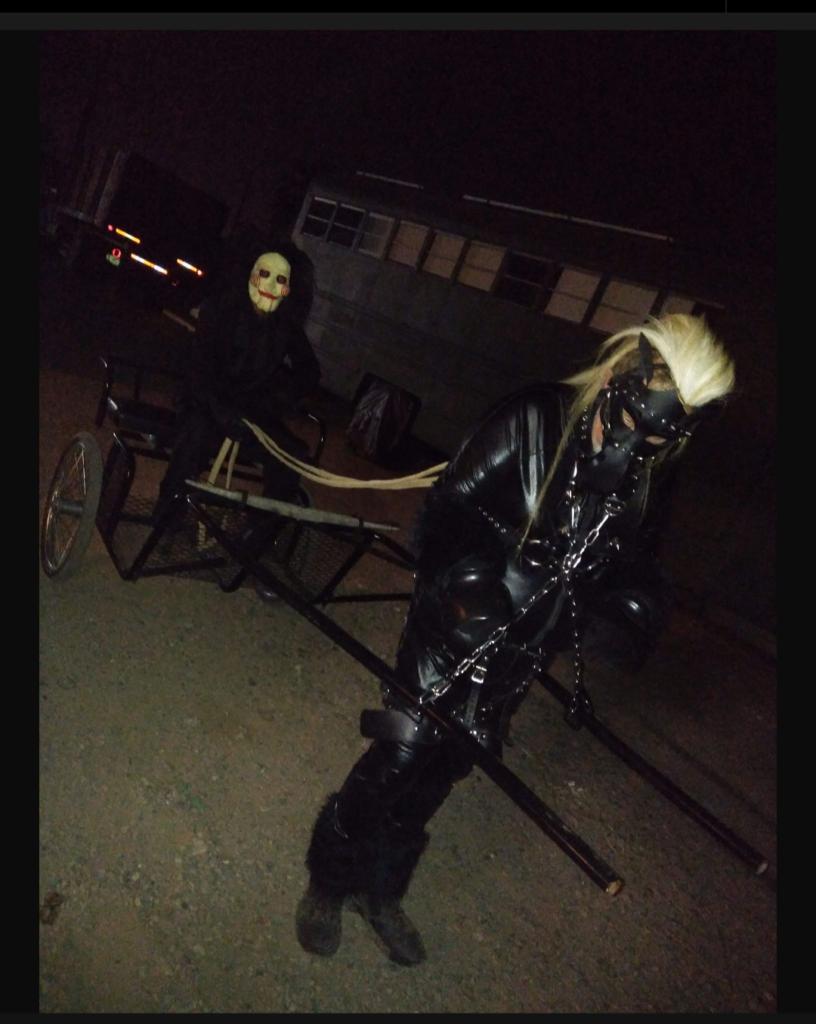 Save a carousel horse and come get a ride from a pony or pup. There will be cart rides from the magnificent pup Lucky from Mystical Stables and maybe a few others. Bring an apple or Scooby snacks for them and they will give you a cart ride of a life time while at Kink Karnival. 
What is a pet corral?
Calling all pets, Trainers/Handlers to have a unique experience of being a part of a pet corral at Kink Karnival for the first time.  Whether you are worldly or mystical pets you are welcome to come and enjoy! There will be a 12×12 enclosed play space for pets, trainers, handlers and anyone who wants to have fun. This is a great opportunity to be able to engage with toys, and gear and ask all the questions you want. Come down and check us out.