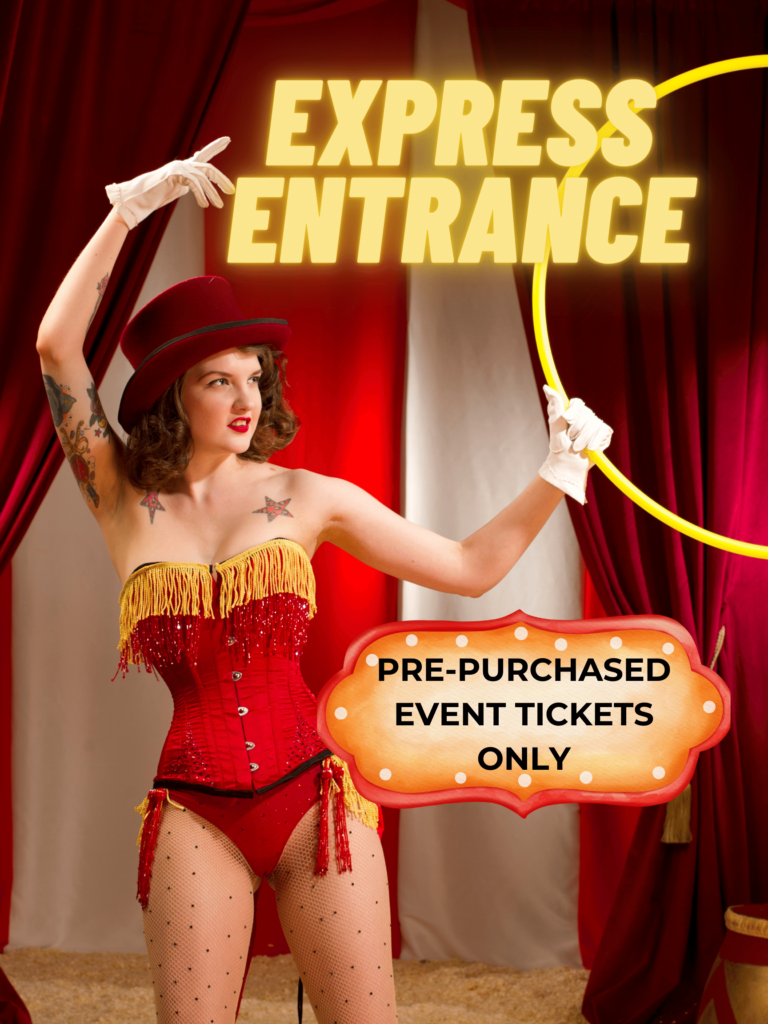 Don't forget to pre-purchase your tickets so you can use the awesome Express Lane and skip the line!
If you are an APEX PPE or Reciprocal member, pre-purchasing your tickets for Kink Karnival and the after party together gets you a discount…but only until November 6th!
When you pre-purchase tickets online, you will receive an email a few days later with your ticket receipt. This is not necessary to retrieve your tickets but is solely for your benefit. If you see the charge on your card, we have your ticket, but perhaps not your email. If you don't receive one by November 9th but you do have a charge on your card, please email us at contact@arizonapowerexchange.org. If you are purchasing at the door you will NOT receive an email confirmation unless you request it at the time of purchase.
If you like standing in line, don't trust the internet or just like old-fashioned human interactions…you can absolutely buy your tickets at the door the day of the event! We have some of our coolest and best volunteers waiting to help you.
If you aren't a member, please remember to bring your photo ID. If you are a member, you will need to bring your membership card or photo ID. This is required even if you have pre-purchased your tickets, so be prepared!
Non-members will need to sign a waiver upon entering, tell you the rules and reminding you that the event is for people 18+ and has adult content. If you are offended by adult content, this may not be the event for you.
…or at the door of any APEX event!
Online ticket sales will continue until November 6, 2022 (midnight MST)