Our returning vendors to the 2021 Kink Karnival!
The Kink Karnival is an amazing collection of Vendors, demonstrations performances, and fun! Learn more about the Arizona Power Exchange, the Valley's Premier Source for BDSM education, social opportunities, and support. Learn about Lifestyle Organizations in our Valley, see some demonstrations and performances provided by our local community, meet like-minded people, and see the largest collection of quality vendors assembled in Arizona.
Tickets to the Kink Karnival are $15.00.
Open to the entire 18+ Community!
This event is intended for adults over 18 years old, and will have adult content that may be offensive. Please do not attend this event if you are offended by adult subjects, nudity, and adult language.
Want to know what's happening?
Click below for more information about:
If you are a member of APEX you can get a discount on the KK and Party for purchasing your tickets in advance! *You must be an APEX Member prior to the KK to attend the party in the evening.
All Access members get into the party for FREE!
To read the latest news…check our BLOG
Nadia Vanilla: Nadia Vanilla is an award-winning Phoenix-based erotic artist. She paints people of all walks of life, doing all sorts of fun things with their bodies. She aims to celebrate the human experience, in all its messy, colorful beauty. Specializes in custom art about YOU. You can find Nadia Vanilla on Social Media:
allmylinks.com/nadiavanilla
Fetlife: Nadiavanilla
Instagram: @nadia.vanilla
Patreon: patreon.com/nadiavanilla
Compassrose Creations AKA: Miss Rose Paddles: Miss Rose and her Poly Family make Stunning, Exotic Hardwood Spanking Paddles and BDSM Toys. Everything that Compassrose Creations carries is completely hand-made, here in AZ, by Miss Rose, LB Sir and their Pixie, and is made from the most beautiful and rare woods from all around the world.
Find Compassrose Creations and her Family on Facebook: Rose Paddles, Compassrose Creations, MissRose Paddles, PixieRose Accessories
---
MB Leather: MB Leather specializes in making Floggers, Wood Knives, Dragon Tails and so much more. Find MB Leather on Social Media:
Fetlife : MBLeather
Facebook: MB Leather
Instagram: MBLeather
Etsy: MBLeather
TikTok: MBLeather
---
Phoenix 42 Creations
Phoenix 42 Creations may not be the actual answer to life, the universe, and everything, but it is the only place to find handmade and finished jute rope in the Southwest. We offer a wide range of specifications, colors, and custom options so that you can tie with exactly what works best for you (and looks best on those pictures you'll be posting on FetLife and Instagram.) We also put some serious time and effort into crafting some of the finest hardwood paddles you'll come across, with a unique design that you won't find anywhere else.
Other places you can find Phoenix 42 Creations:
FetLife : Phx42
Instagram : Phoenix42Creations
Twitter : Phoenix42C
---
The Kink Factory
: We make and sell unique impact toys, custom paddles and butt plugs.
---
Kricket's Klubhouse: Kricket's Klubhouse is a lifestyle couple-owned shop that specializes in DDLG. We have on-site stuffing of your perfect new friend and adoptions of rescued stuffies. With over 50 friend and clothes options, and the new option to customize your stuffie's tshirts, you can really find that perfect look.
In addition to being stuffie heaven, we also offer dark age play items, such as paddles, leather toys, and kinkified teddy bears. Daddy Jay handmakes all the dark age play pieces.
Find Kricket's Clubhouse on Social Media:
Fetlife @DaddysLilKricket
Instagram @kricketsklubhouse
---
Calamity Canes: A collection of hand tooled Rattan, and Bamboo, intended to stimulate and draw attention to the Wielders masterful use.
---
Blood Bay: Durable bags designed specifically to carry and protect BDSM toys.
Striking cuffs and collars that are waterproof and don't easily stretch or deform.
An eye for design with a specific bent towards bondage, pet play, and making it look as good stored away as it does in use.
Find Blood Bay on Social Media:
Fetlife Link:: https://fetlife.com/users/8352637
Instagram Link: : https://www.instagram.com/bloodbaybags/
Twitter Link: : https://twitter.com/BloodBayBags
---
BunnyFlogger's Toys of Sensation range from the softest bunny mitt to the JPN (Just Plain Nasty) along with the rest of Daemon's Floggers and Whips in a wide range of leathers. Finally we add KT's long stem rose canes and jewelry to complete our wares. Fetlife: TheBunnyFlogger
---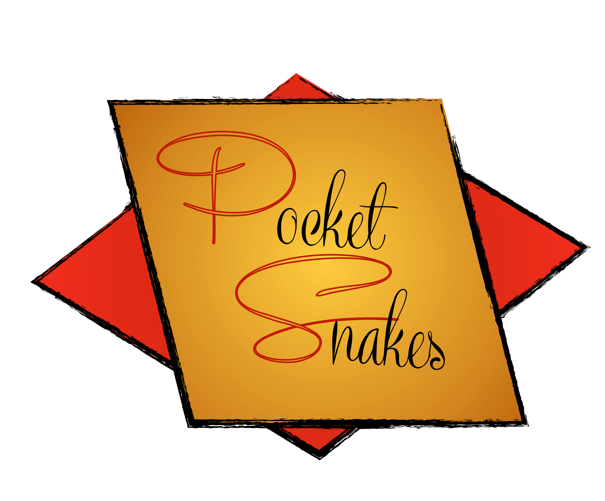 Pocketsnakes: Whips, Quirts, Braided cuffs
---
House Of Wolfram: House Of Wolfram designs and produces uniquely constructed elite handcrafted leather bondage gear unlike anything ever seen before! Utilizing new techniques to improve comfort, function, and strength, with ballistic webbing and steel reinforcement, our gear is designed to last years of heavy use while also remaining stylish and beautiful. Completely handmade in the US with high quality leather, our signature black and oxblood colors give our gear a distinctly vampyric aesthetic making them instantly recognizable as quality accessories. Our unique construction produces equipment that functions differently than anything else on the market such as our calibrating collars, slide-locking cuffs, steel bit ballgags, handcuff bracelets, frogtie straps, danger fans, and much more!
Find House Of Wolfram on Social Media:
Rusted Dragon Forge:
Custom Metal from Sharp and Shiny to Dark and Twisted. Claws, impact tools, and edged toys, forged, cast and fabricated from the most durable materials.
CK Underground: Boutique style leatherwork including bondage, toys, and fetish fashion. Nylon & vegan snake and bullwhips, specialty whip crackers, fire play items, and custom work also available.
Find CK Underground on Social Media:
Faelyn Fox: Faelyn Fox is a local artist and creator of an assortment of aftercare items, such as butt balms, wubbies, and cuddly friends that are handmade with love. She brings a lot of whimsy and an assortment of kinky and non-kinky items that are good for gifts, laughs, and showing people that you care. Find Faelyn Fox on social media: Fetlife: faelynfox, Facebook: faelynfox, Instagram: @faelynfox