The Tactical Medic sells military gear and medical equipment. We have used our 20+ years of Military and Industry experience to select products and service for our customers at the lowest prices possible. We ONLY sell products that we ourselves would use (and in most cases have used) in the field.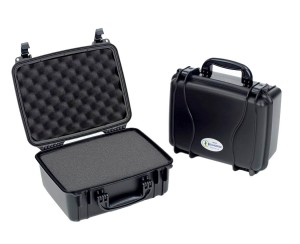 In our 2014 Kink Karnival Auction from the Tactical Medic: A black, SeaHorse 520 case. It has an inside dimension of 13.5″x9.8″x6″. This is a sturdy, hard plastic case with an automatic pressure purge system, molded-in padlock holes (Fits standard size Masterlocks®), and a lifetime warranty. The great thing about this cases is they can withstand a lot of use, are airtight, waterproof, and dust proof. They can be used for a variety of purposes and do make great medical kits, storage boxes, or a place to store  some toys.
Other Auction items will be posted shortly. Keep an eye out on our Latest News Page for more details!
Don't forget to buy your presale tickets at the 2014 Kink Karnival Box Office or at any APEX Event prior to November 14th.