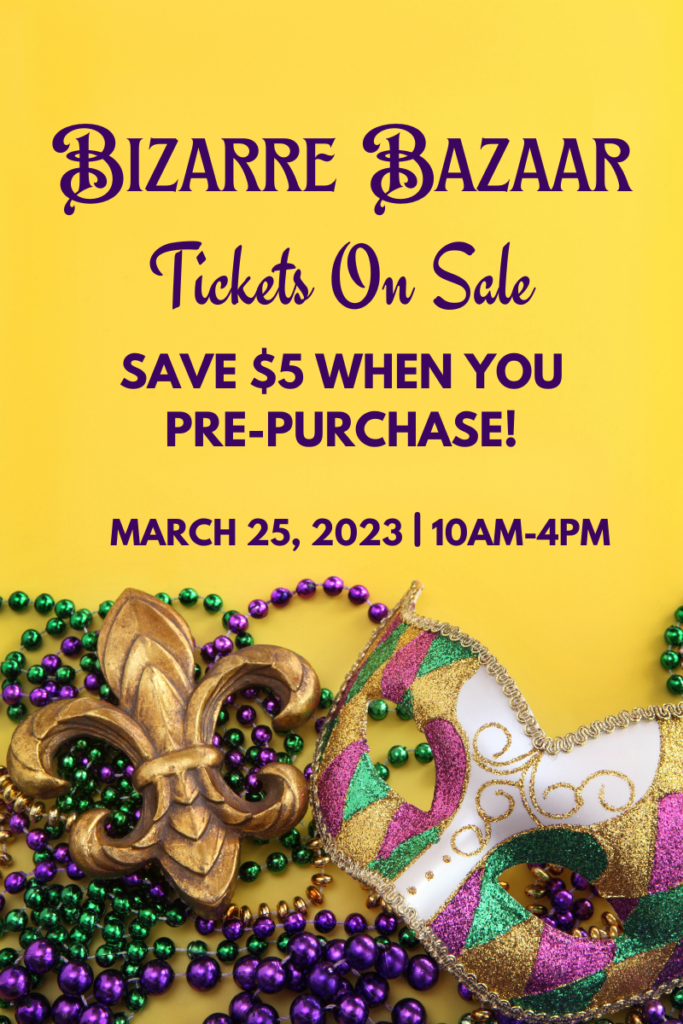 Tickets are $15 when you pre-purchase and $20 the day of the event!
Last day to pre-purchase tickets is March 20, 2023
Doors open at 10am!
Anyone over 18 may attend Bizarre Bazaar, but YOU MUST BE AN APEX (or reciprocal) MEMBER TO ATTEND THE AFTER PARTY.
ALL ACCESS Members DO need a ticket to Kink Karnival, but as always AA Members will attend the party at no charge.
Tickets to the Bizarre Bazaar are $20.00 at the door. (The After Party is $20 for PPE or Reciprocal Members) – Both together are only $25 when you pre-purchase!