2019 COMMUNITY GROUPS
The Bizarre Bazaar is designed to educate about our Community and lifestyle. We couldn't accurately represent our lifestyle without bringing together the lifestyle groups that make up our robust and diverse community.
If you are interested in being a Community Group, or providing a service to APEX during the 2020 BB, please let us know by using the Community Form
2020 Community Groups

National Coalition for Sexual Freedom
NCSF advances the rights and advocates for consenting adults in the SM-Leather-Fetish, swing, and polyamory communities. We pursue our vision through direct services, education, advocacy, and outreach in conjunction with our partner organizations to directly benefit these communities.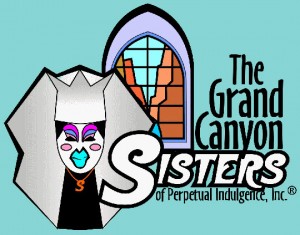 Grand Canyon Sisters of Perpetual Indulgence(GCSPI) has the vision to unite, elevate, and empower the Gay, Lesbian, Bisexual and Transgender (GLBT) community throughout Arizona. Our primary role and pledge is cooperative support of every facet of the GLBT community through fundraising, entertainment and education throughout Arizona.
Once again GCSPI will be back to help us sell raffle tickets and raise money for the Arizona Power Exchange so we can keep doing the great work we are doing!
HIV/ Hepatitis Integrated Care Services NATIVE HEALTH and NHW Community Health Center provides no cost HIV/AIDS and Hepatitis C screening. We also provide support services, counseling, case management, and prevention services as part of the HIV Integrated Care Program.