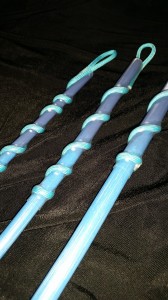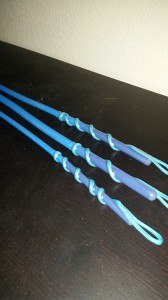 Calamity Canes will be donating for Auction three Datu Rattan Canes. They are Royal Blue in color with a Blue Turqoise wrap in the handle and the retail value of the 24″ canes runs 75.00 for the set. They run in thickness 10mm/12mm/14mm … .lots of sensation range in these matching set canes!
Other Auction items will be posted shortly. Keep an eye out on our Latest News Page for more details!
Don't forget to buy your presale tickets at the 2014 Kink Karnival Box Office or at any APEX Event prior to November 14th.