The [Kink Karnival][http://kinkkarnival.com] is designed to educate about our Community and lifestyle. We couldn't accurately represent our lifestyle without bringing together the lifestyle groups that make up our robust and diverse community.
Our Finalized List of Community Groups for the 2014 Kink Karnival

National Coalition for Sexual Freedom
NCSF advances the rights and advocates for consenting adults in the SM-Leather-Fetish, swing, and polyamory communities. We pursue our vision through direct services, education, advocacy, and outreach in conjunction with our partner organizations to directly benefit these communities.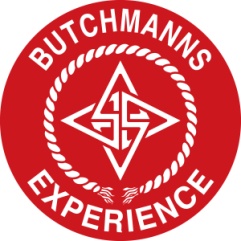 Butchmanns Experience
The Butchmanns Experience is an experiential weekend offering opportunities for self-discovery. The event uses hands-on basic SM practices to explore awareness of internal direction, and it uses the practice of Master/slave dynamics to mindfully observe inner resources –qualities that are transferrable to our relationships in life.
that are transferrable to our relationships in life.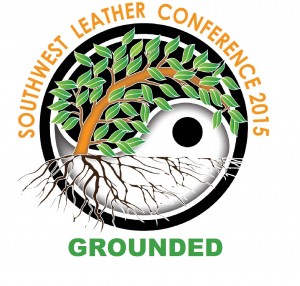 Southwest Leather Conference
January 15th – 18th, 2015
Come explore the depths of Leather, Sex and Spirit with your tribe. Branch out with your tribe in the many workshops, the Southwest Bootblack and Southwest Master/ slave contests, our rocking bootblack lounge, our exclusive nightly dungeons, our signature Our Place room for rituals and meditation, the awesome community sponsored hospitality suite, or the powerful Dance of Souls.
Arizona girls of Leather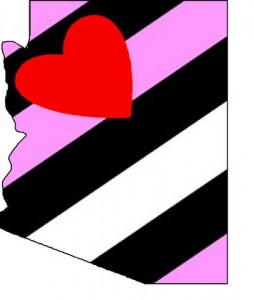 AzgoL are slaves and submissives with a feminine heart who find joy In being of service to others. Our mission is twofold: to provide camaraderie, and a safe space to any individual who identifies as a Leathergirl and to provide community service within & outside of the greater Phoenix valley in Arizona and the Leather Community at large. On Fetlife.com: Arizona girls of Leather (AZgoL)
https://groups.yahoo.com/neo/groups/ArizonagirlsofLeather/
PFLAG
http://www.pflagphoenix.org/


Our Purpose: We, the parents, families and friends of lesbian, gay, bisexual and transgender people, celebrate diversity and envision a society that embraces everyone, including those diverse sexual orientations and gender identities. Only with respect, dignity and equality for all will we reach our full potential as human beings, individually and collectively. PFLAG welcomes the participationand support of all who share in, and hope to realize, this vision.
Our Mission: PFLAG promotes the health and well-being of lesbian, gay, bisexual and transgender persons, their families and friends through: support, to cope with an adverse society; education, to enlighten an ill-informed public; and advocacy, to end discrimination and to secure equal civil rights. Parents, Families and Friends of Lesbians and Gays provides opportunity for dialogue about sexual orientation and gender identity, and acts to create a society that is healthy and respectful of human diversity.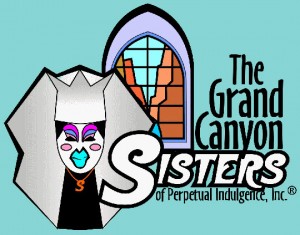 Grand Canyon Sisters of Perpetual Indulgence(GCSPI) has the vision to unite, elevate, and empower the Gay, Lesbian, Bisexual and Transgender (GLBT) community throughout Arizona. Our primary role and pledge is cooperative support of every facet of the GLBT community through fundraising, entertainment and education throughout Arizona.
Once again GCSPI will be back to help us sell raffle tickets and raise money for the Arizona Power Exchange so we can keep doing the great work we are doing!


Maricopa County Department of Public Health is providing confidential Chlamydia, Gonorrhea, Syphilis and HIV testing. Completely Confidential and Free of Charge.
For more information about Community Groups, please visit the Community Group Page
Don't forget to get your tickets early at the Kink Karnival Box office or at any APEX event prior to November 14th, 2014.