Rusted Dragon Forge never disappoints! Both the quality of merchandise and their support of APEX is always top notch! This year is no different!
The very latest from Rusted Dragon Forge, one full metal flogger, with cast aluminum handle and tin-plated copper falls. It is the pinnacle of my experiments in
electrically conductive toys, and its construction is quite solid. This was created using a lost foam casting process, so no matter how hard I try, there will never be another one
exactly like it.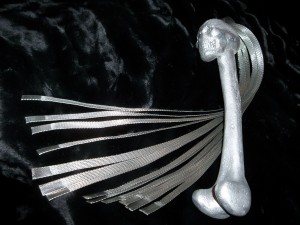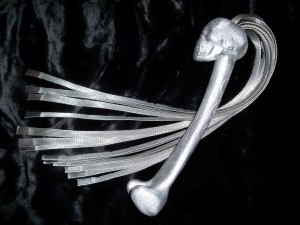 The ends of the falls are blank, and I will have the tools with me to customize them to the winning bidder's tastes (think rounded and smooth vs. forked and sharp like a
snake's tongue, or anywhere in between).
Rusted Dragon Forge: Kinky Blacksmith and Custom Metalwork, from Sharp and Shiny to Dark and Twisted