Off Chute Too: Off Chute Too offers trendy clothing lines for both men & women. We also have jewelry, greeting cards, calendars, pride items, leather, fun "toys", dvd's, books, t–shirts, shorts, fetish–wear, and much, much more!
Two spectacular baskets from Off Chute Too!
Basket #1 includes: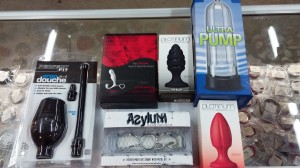 Ergo douche enema ball
Aneros Maximus
Asylum Mouth restraint
latinum premium silicone butt plug(2)
TitanMen tools ultra penis pump
Basket #2 includes: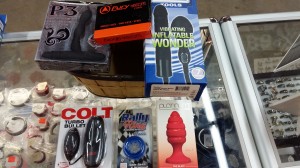 PR3 prostate, perineum, scrotum massager butt plug
TitanMen tools vibrating inflatable butt plug
Platinum silicone butt plug
handcuffs
Rally Ring enhancer cockring
Colt turbo Bullet
Stay tuned to our
Latest News
for more Auction items as they come in!